Music



Things we've been doing:
3K and 4K have been started singing their very first nursery rhymes, such as Mary Had a Little Lamb, Old Gray Mare, and London Bridge is Falling down, as well as playing those songs with our boomwhackers.
Kindergarten has also been exploring movement to music by dancing as well as singing and moving to the song I Can Walk.
First Grade has begun learning about quarter notes using the spoken chant Little Mousie. They also spent some time learning about performing instrumental accompaniment over the chant, Little Bo-Peep.
Second Grade has been learning about solfege by playing a wide variety of boomwhacker songs.
Third, Fourth, and Fifth Graders spent some time exploring the difference between quarter notes, eighth notes, and sixteenth notes through to different activities Coca-Cola and Mississippi Mud Pie. They are now applying this to the song, Old Brass Wagon, and its instrumental accompaniment.
Sixth and Eighth Graders are finishing learning about and playing the instruments of the orchestra before they begin their next topic of study.
Math 3: We have been moving at a pretty steady pace through our textbook this past week the students took their third test as well begun working with some more and more stories and subtracting three-digit numbers.
Language Arts 3-5: This past week we were working with quotations marks and how we use them in our writing while the students are working towards writing their personal narratives.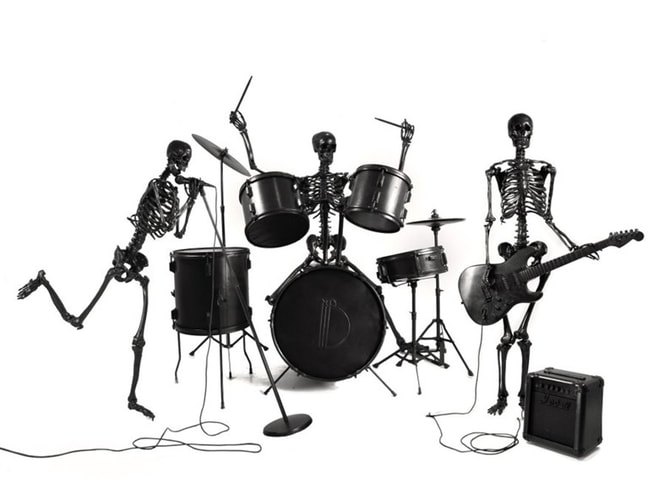 ---
About Our Music Program

The music program at Saint Joseph School Inc. incorporates singing, movement, composition, reading, and performance at all levels throughout the year. Projects are integrated with other areas of our curriculum as well.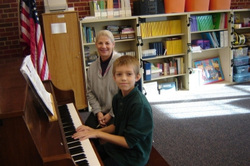 Mrs. Druckrey offers piano lessons
Private and Group Lessons

Private or small group vocal and instrumental lessons are an excellent way to develop and enrich every child's musical talents. Piano lessons with Mrs. Druckrey are taught during the school day and are scheduled with the classroom teacher at the time that is best for your child. Mr. Davies teaches a wide variety of band instrument lessons. For more information on band lesson please talk to Mr. Davies and pick up an informational flyer.
---