3K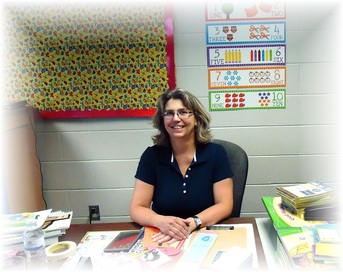 Hello, my name is Sheila Hamann and I teach 3-k. This is my second year teaching 3-k at Saint Joseph School. I have a Bachelor's degree in Early Childhood Education. I have eighteen years of experience teaching preschool and kindergarten. I am married and live in Oconto with my husband and two children. I am lucky to have Mr. Allen as a morning aide. I am looking forward to an awesome year!

Skills we are working on:
Listening
Following Directions
Sharing
Taking turns
Fine motor development
Putting on jackets and zipping
Manners-please and thank you
Big/little; big, bigger, biggest; small, smaller, smallest
On/off; over/under; in/out; above/below

Please keep toys at home. We do not want them to get lost, broken or mixed up with classroom toys. There are plenty of toys at school for your child to use. Thank you for your cooperation.
* Toys may be brought to school for show-n-tell
* Your child may bring a small stuffed animal for rest time



---

Show-n-tell is on Fridays. Please send only 1 item with your child and it must be small enough to fit in your child's backpack. If your child does not attend school on Friday then your child may bring something for show-n-tell on Thursday.



---

April Themes
4-7 Spring
10-14 Eric Carle books
17-21 Earth, New Life
24-28 All About Me


---

Dates to Remember
April 3 NO SCHOOL- Staff Development
April 5 Report cards sent home
April 14 Good Friday NO SCHOOL
April 16 Happy Easter
April 17 Easter break NO SCHOOL
April 18 Classes resume
April 27 Piano recital 6:30 pm


---
Specials Schedule:
Mondays: Music and Art Assistance
Tuesdays: Phy. Ed
Wednesdays: Music and Phy. Ed
Thursdays: Library
Fridays: Phy. Ed