3K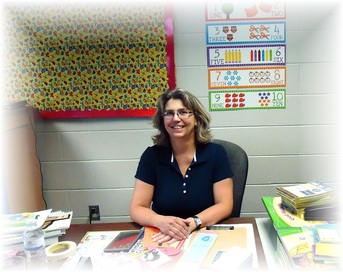 Hello, my name is Sheila Hamann and I teach 3-k. This is my third year teaching 3-k at Saint Joseph School. I have a Bachelor's degree in Early Childhood Education. I have nineteen years of experience teaching preschool and kindergarten. I am married and live in Oconto. In my free time I enjoy reading, hiking and spending time with my family. This year I am fortunate to have Mrs. Le Mieux as my aide .I am looking forward to an awesome year!

Skills we are working on:
Sharing
​Getting along with others
Walking in a line
Keeping hands and feet to self
Listening
Name recognition
Fine motor development-- holding scissors and pencil correctly, cutting etc.


Please keep toys at home. We do not want them to get lost, broken or mixed up with classroom toys. There are plenty of toys at school for your child to use. Thank you for your cooperation.




---
Theme for week of December 4-8 Five Senses

Science-- Loud/soft sounds; tasting tray; Smelling activity
Math-- What is missing activity; texture game
Religion-- I can help
​Art-- Start making Christmas gift for parents
Alphabet-- Letter M; letter hunt

Thursday Dec. 7--Field trip to the Railroad Museum
​

Notebooks will be sent home daily. They are one source of communication between teachers and parents. I will be using them to share information with you as to what your child did during the day, reminders etc. Feel free to write in the notebooks.

​Dates to Remember:
Thursday, December 7 Railroad Museum field trip
Thursday, December 14 Christmas Concert
Friday, December 22 11:30 Dismissal
December 25-January 1 Christmas Vacation
Tuesday, January 2 School resumes

Monthly Themes;
Dec. 4-8 Five Senses
Dec. 11- 15 Holidays
Dec. 18-22 Christmas
​





Specials Schedule:
Monday: Music
Tuesday: Music, Art Assistance, Spanish
Wednesday: Phy. Ed.
Thursday: Music, Library, Spanish
Friday: Music, Phy. Ed.
---
---
---